Supported Platforms
Vuzix smart glasses are versatile devices and work seamlessly with several Mobile Device Management (MDM) solutions. Our team has either received certifications or have validated the following MDM solutions to work with our smart glasses.
Download Our MDM White Paper
DOWNLOAD
An integral part of supporting larger Vuzix Smart Glasses deployments
Mobile Device Management (MDM) software is used by company technology administrators, to ensure secure deployment and use of mobile devices used by employees – including smartphones, tablets, laptops, POS devices, and portable scanners. MDM provides secure corporate data segregation, email transmissions, telephone conversations, and document storage. It also protects physical devices and enforces corporate IT policies. MDM software enables easy deployment of any number of Vuzix Smart Glasses, both large and small.
Learn more about MDM and Vuzix Smart Glasses deployment in our Mobile Device Management White Paper.
Quick Start Guide
User's Manual
Release Notes
Developer Access only
FAQs
How To Videos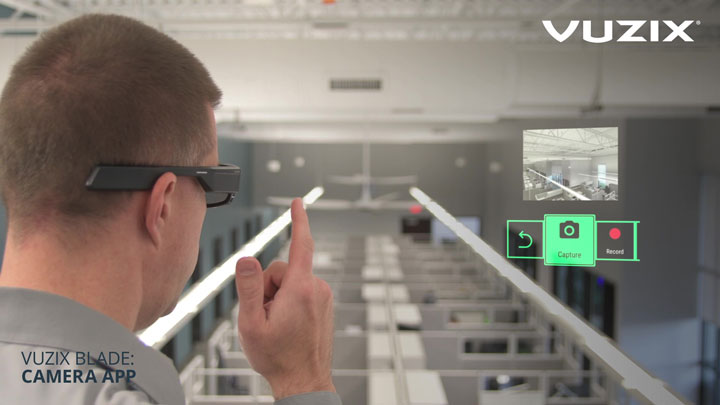 Quick Start Guide
User's Manual
Release Notes
Developer Access only
FAQs
How To Videos
M4000 Waveguide Replacement
Click the button below for instructions on how to safely replace the waveguide of your M4000 Smart Glasses.
VIEW INSTRUCTIONS
Cleaning your M-Series Smart Glasses
Recommended practices:
Vuzix recommends wiping as the best way to clean our smart glasses for most bacteria and viruses using wipes that don't cause damage to polycarbonate and ABS surfaces.
DO NOT dip your smart glasses in liquid cleaning solutions.
If you keep your Smart Glasses at work, always wipe them before and after use.
Always wipe your Smart Glasses when switching from one user to another.
For more information please access the EPA of CDC recommendations.
User's Manual
Vuzix Remote Assist for Smart Glasses
Vuzix Remote Assist for Mobile
FAQs
User's Manual
Quick Start Guide
Mirrors and controls the screen of your Vuzix device to your Windows PC or Mac computer.
Vuzix View features the following:
View and control your Blade, M400, M4000, M300XL or M300 device from your computer.
Use computer keyboard for navigating the device.
Take quick screenshots or screen recordings for sharing.
Save logs for troubleshooting.
Install APKs by dragging and dropping on device for easy installation.
Requires device with ADB debugging enabled. Connect by plugging the device directly into your computer or over the network.
Download
How To Videos
Are you a Developer?
Get access to our Vuzix Developer Center. As a Vuzix developer, you can have access to all our sample codes, technical documentation and downloads.
Contact Technical Support
For further technical support or product support please send us a message and we will get back to you as soon as possible.