Make every field service tech an expert with see-what-I-see remote collaboration

Make every field service tech an expert with see-what-I-see remote collaboration
Remote Assist connects Service teams in Real Time
Field Service teams face incredible challenges, like improving worker efficiency, shortening response and repair times, and transferring tribal knowledge from experts to the next generation.
To address these challenges, many companies are now using technologies like AR smart glasses to turbocharge their field service workers and transform their business. But where do you start? 
Chances are that you have already looked at remote assistance solutions. The choices of hardware, software, services, connectivity, integration, and testing can be overwhelming - but it doesn't have to be.
Vuzix augmented reality (AR) smart glasses connect technicians in the field to workflow databases and remote specialists, with heads-up support and training that improves overall productivity and safety. All while keeping their hands available for the job.
To keep it simple, we'll also connect you with the right software for your use case.
Accelerate digital transformation and make your team more responsive

AR technology is more than innovation
Reduce Costs with Faster Fix Rates
Improve resolution rates by putting key information in a worker's field of view.
Improve Compliance with Protocols
Provide step-by-step instructions and training in the field to reduce error rates.
Both Hands Available to Work
No more juggling a phone or tablet. Keep hands free with voice commands and built in streaming camera.
Accelerate Customer Response Times
Reduce downtimes required for maintenance, repairs, and upgrades.
Get the Right Experts on the Job
Even junior techs will get the job done right with on-the-fly training or assistance they need in the field.
Send fewer techs on the road while getting higher customer success rates.
AR Apps for Connected Field Workers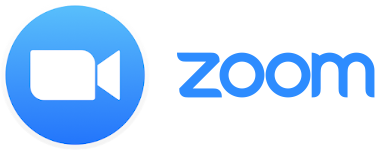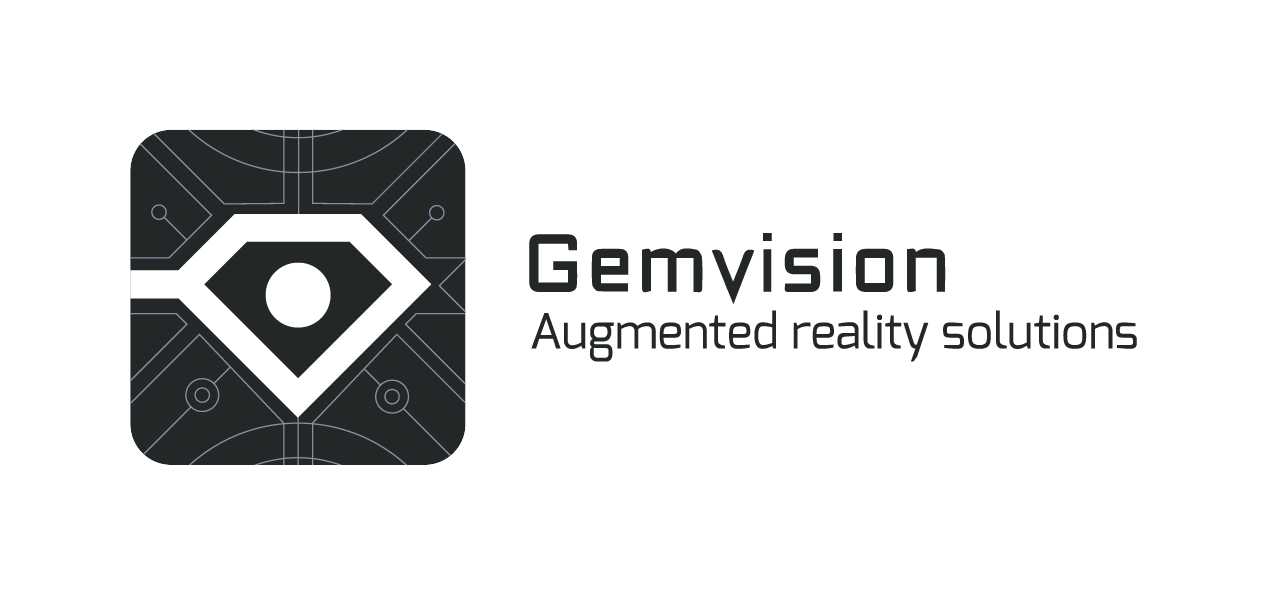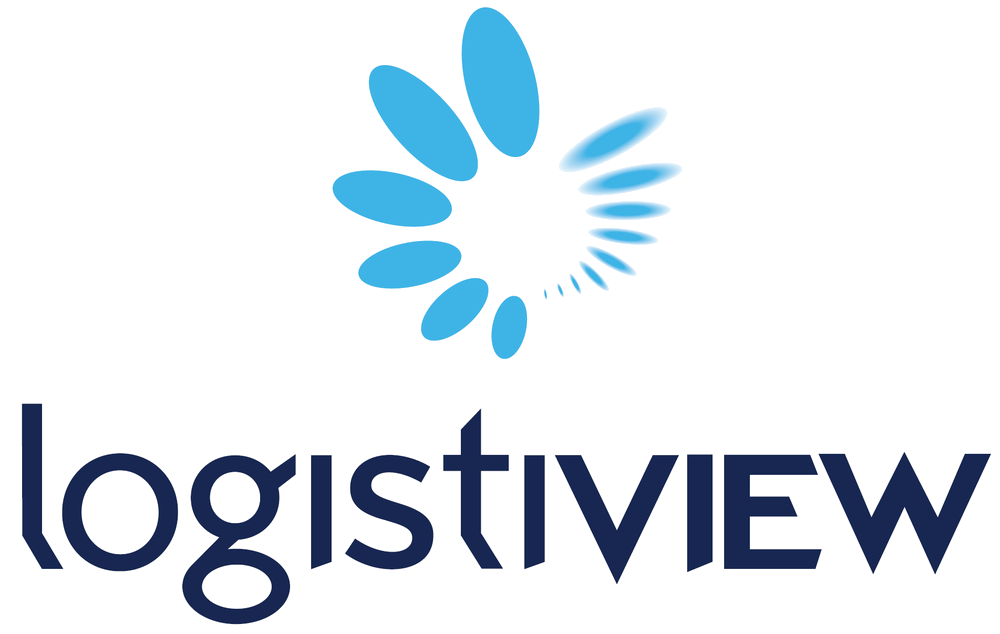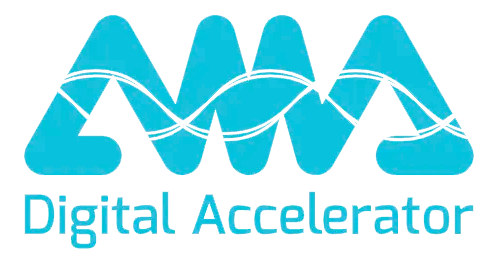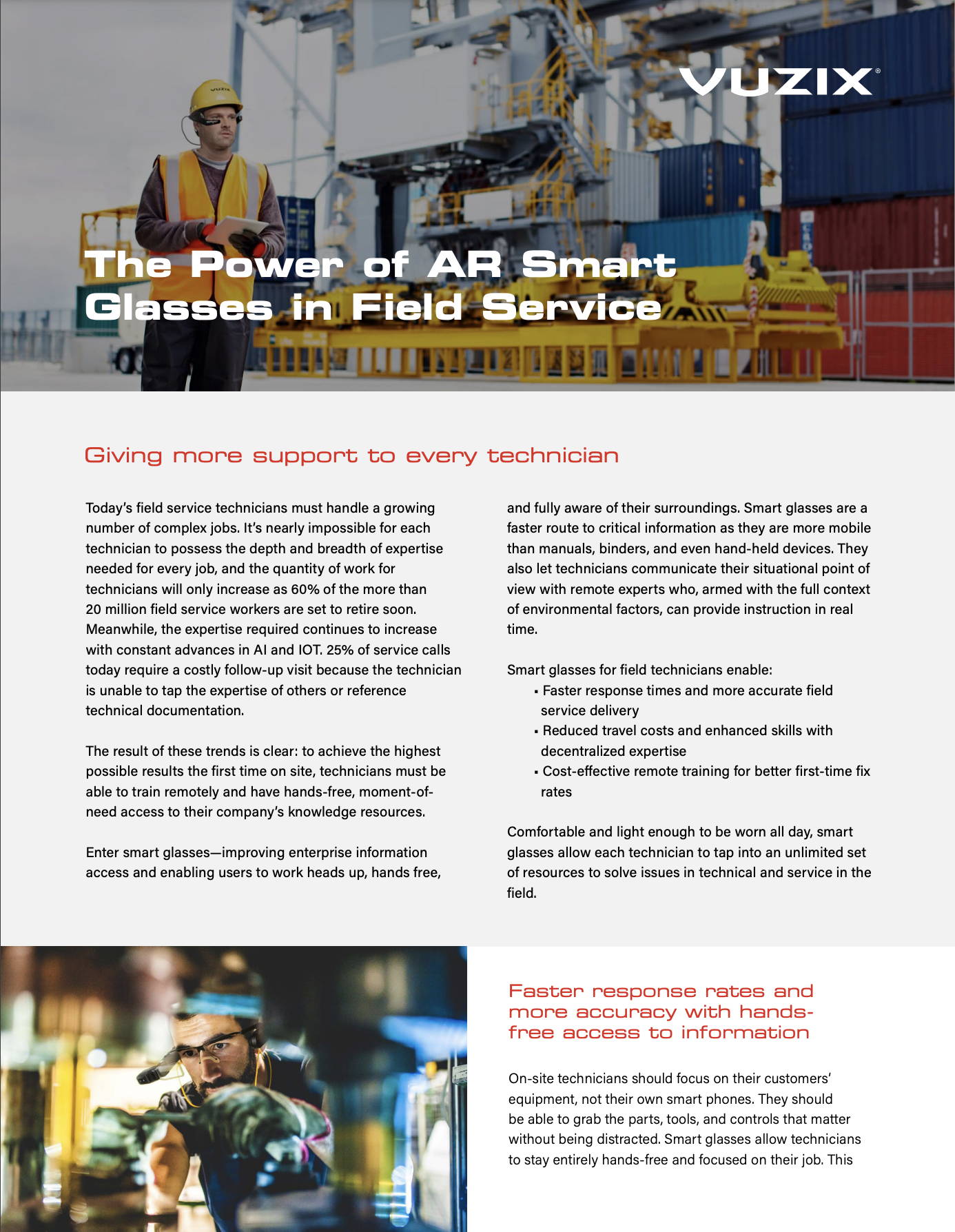 FIELD SERVICE AR Learnings White Paper
Learn more about how our AR smart glasses offer a new approach to field service, one that enables less time traveling, fewer technicians deployed, and better success rates on the first visit.
SEE VUZIX SMART GLASSES IN ACTION
Learn how easy it is to integrate Vuzix smart glasses into your workflows so that you can improve quality, streamline production, and reduce costs.
Our smart glasses are the most comfortable on the market — but don't just take our word for it! Try them on and see for yourself.